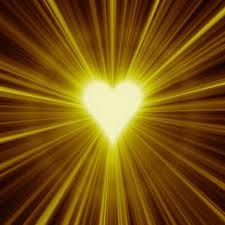 Infinite Child Institute  
The Infinite Child Institute teaches children that they are truly infinite with unlimited possibilities. One result of the program is children learn to read blindfolded as well as perform other activities such as putting together jigsaw puzzles, drawing, catching a ball and playing computer games all without using their physical eyes. Sounds unbelievable or miraculous?
We actually all have this ability to use our Infinite Light Vision, ILV, and see without using our physical eyes. Since children have no pre-conceived notions they are more open to connecting to their Infinite Light  and accessing a  part of their brain that has been dormant.  Science tells us that we currently only use a tiny portion  of our brain's capacity.
Learning to read blindfolded is just one aspect of the program and is used as a tool  to help children become transformed and empowered  in every part of their lives with changes such as:
Increased Mental Capacity
Improved Academic Performance
Increased Memory and Creativity
Healing of Anxieties and Fears
Improved Behavior
Improved Social Skills
Increased Confidence
Limiting Patterns and Beliefs are transformed
Development of Intuition
Children with Learning Challenges, ADHD, Autism & other "Disorders"
For children with learning challenges including ADHD,  Autism,  other "disorders," or for children who are extremely sensitive or have difficult home situations,  we believe  that the Infinite Child program can be especially helpful.  On a spiritual level,  these children are here on earth to help us all evolve. By adapting to their needs and communicating on a level that they understand,  through our Infinite Light, we can help them develop skills to navigate our physical world.
What Happens During an ICI session?
The session is broken into three parts. A blindfold is worn throughout the session to help the child focus.
Children practice using tools to work with their personal energy as well as release any perceptions or beliefs that may prevent them from utilizing their Infinite Light.
Children work on seeing and drawing images in their mind.
Children practice focusing techniques to access their Infinite Light in order to see without physical eyes. In a group session, the parent works with the child for this segment.
Can Sessions be Done by Skype?
Yes, the Infinite Child program can be adapted to work through Skype.
What if My child Won't Wear the Blindfold?
The program can be adapted so a blindfold is not necessary.  Usually the child will become more comfortable with the blindfold as the sessions progress.
 Sessions
The Infinite Child  program consists of ten sessions that can be scheduled for individual children or for groups of children. Sessions are thirty minutes to an hour depending on the age of the child and number of participants if a group session.  The program works best if children come consistently each week and if they practice with the blindfold in between sessions. Additional sessions for tune ups or further development can be scheduled.
 Homework for Parents and Children
One of the most important parts of the program is that children wear the blindfold at home for up to 15 minutes a day. Certain activities will be given such as brush teeth while wearing the blindfold, pet the dog, get dressed, etc. Once a child has progressed the child will be asked to do more advanced activities while wearing the blindfold such as reading a book,  putting  together a puzzle or playing with a ball.
Parents will be asked to keep a journal or jot down notes of any noticed differences about the child's behavior, school work, relationship with siblings etc.  There may be assignments given such as "speak to your child about your childhood."
How old should a child be to enroll?
The optimum age for a child to enroll in ICI is 4 years of age – 12 years of age.  Younger children who can read can also be successful.  For children older than 12 or with certain issues  it may take additional sessions to reach the point of reading blindfolded .  However children can also receive the benefits of the ten session program without actually reading blindfolded.
Cost
For group sessions the cost depends on the number of the children in the group.  A mindfold mask for the child also needs to be  purchased for $20.00 Please inquire as to the cost for individual sessions. Payments may be made by check, cash or credit card.
Further Information
The Infinite Child Institute education programs are universal and appropriate for all cultures and religions.
The Infinite Child Institute methods or sessions are not intended to represent that they are used to diagnose, cure, treat or prevent any medical problem or psychological disorder nor are they intended as substitutes for seeking professional health care advice.
Parent Observations: 
"The third eye awareness created a calm within her and she is learning to tap into it during stressful times or daily challenges."
"She has used this ability at school to help her concentrate and find answers on tests at school."
"She was calmer, more focused and had an overall sense of peace about her."
"There is a marked difference in him. He is much more pleasant, cooperative and peaceful."
"Her self confidence has increased."
"She seemed less stressed and anxious."
Children's Observations: 
"That was empowering!" (after first session) 12 year old
"I am not as whiny when I have to wake up." 8 year old
"Reading is much easier for me now." 10 year old
"I told my sister that she couldn't bother me so she might as well stop." 10 year old
"I wasn't scared before taking my test." 10 year old
"I called on my light to help me with the test." 10 year old
"I forgot to study so I called on my Light and I saw the answers faintly written on the test paper." 12 year old
"I have an easy time now of making friends" 12 year old
"People seem to be attracted to me." 12 year old
"I can see through my mask!" 6 year old
"It was like magic the day after! I could remember the Hebrew line after just one time! I had an easier time focusing and studying for my test!" 13 year old
"I got a 100 on my test in Math!" 11 year old
"I don't feel as guilty about everything." 11 year old
Read Infinite Child Institute Testimonials